Grey-it Trend ~w.theitlists.com
Love grey. Grey walls. Grey clothes. Grey cars. No melancholy tendencies here, I just find it plain comforting, and classy. And paired with summer white jeans they are a solid trend.
Looks like there's a realm of celebs that also think warm grey with crisp white is a good summer trend. Get a kimono sleeve sweater like J-Lo's at bananarepublic.com. Nab a simple cardigan like Hilary's at urbanoutfitters.com, or belted like Kate Middelton's pick.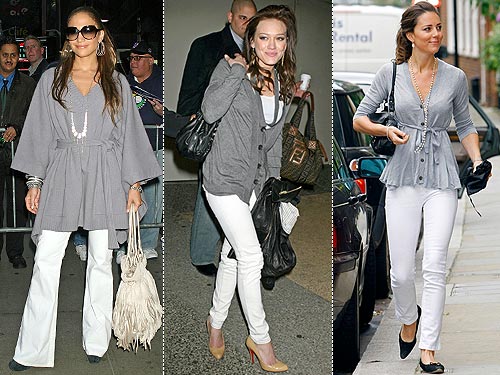 Image [source]